Description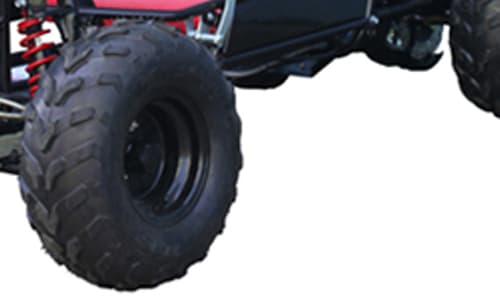 No matter what type of terrain you are riding on, the Tao Motor GK 110 has one of the highest ground clearances offered so you will not get stuck. Although the chain guard is only 4 inches from the ground, the rest has a full 7-inch ground clearance with a 15-inch tire. This go-kart will not get high centered easily.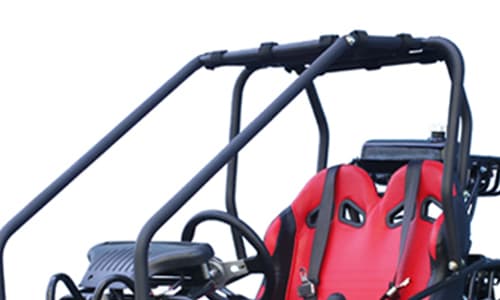 Let them get started early learning how to drive inside a fully enclosed roll cage with a remote control engine shut-off switch, and a gas pedal that can be governed down for lower speeds. If you are still nervous about letting them get behind the wheel, stand by with a remote control engine shut-off switch to shut the vehicle off on demand.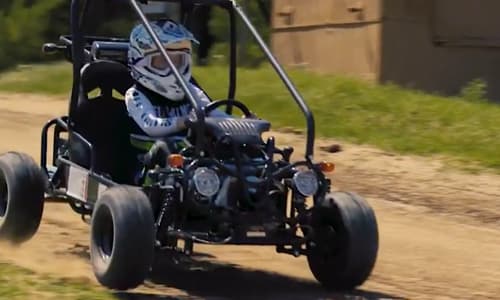 The GK 110 is fully automatic with reverse. Many parents requested the reverse, so Tao Motor delivered, offering one of the only small youth go-karts with reverse. The go-kart is easy to drive with an electric start, adjustable two-person bench seat slides from 27 inches to 31 inches from the pedal to the back of the seat.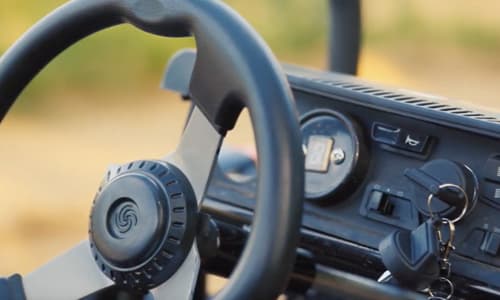 Adding a cool dashboard that displays all of your controls, from a horn, an engine shut-off switch, headlights switch with brights on and off, as well as a switch that engages the turning signals. The electric key start will keep those adults from having to crank start the vehicle, while the narrow body style allows this vehicle to be stored in a garage without taking up much room.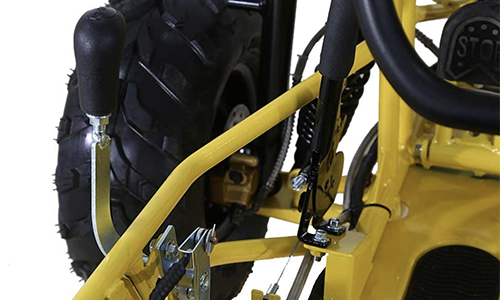 It has great safety features for parents, and plenty of power and control to ride on all types of terrain. The controls are simple with a standard style steering wheel, accompanied by a gas pedal labeled GO, and a brake pedal labeled STOP, front and rear disc brakes, as well as engaging the rear brake lights with an emergency parking brake. The hand shifter allows the driver to easily shift the kart into the drive, neutral, or reverse gear while the easy to read digital gear indicator informs the rider which gear the vehicle is currently in.
POWER TRAIN
Engine
Air-cooled single-cylinder four-stroke
Displacement
110cc
Horsepower
N/A
Torque
6.5HP/5000-5500r/min
Starter
Electric start
Ignition
CDI
Transmission
Automatic w Reverse
Fuel Tank Capacity
1 Gallon
DIMENSION
Overall Length
65in
Overall Width
43in
Overall Height
44in
Seat Height
13in
Ground Clearance
3.5in
Max Load
132lbs
Net Weight
264lbs
BRAKES & TIRES
Brakes Front
Hydraulic Disc
Brakes Rear
Hydraulic Disc
Tires Front
16×8-7
Tires Rear
16×8-7
OTHER
Battery Type
12V/7AH